Food is the most important basic need for Human society. The food and beverage industry is the highest fast-growing industry on earth. Although this industry is moderately growing in the United States of America. It has already created the highest priority in European countries. The competition is very high in this industry internationally.
The food and beverage industry is a significant contributor to the workforce in Bangladesh. It has been growing rapidly in recent years. According to the Economic Census of 2016, there are about 246 medium-sized food and beverage companies in the country, providing employment opportunities to 19% of the manufacturing workforce and 8% of the total workforce. Between 2014 and 2017, the industry grew at an average rate of 7.7% per year. Moreover, in 2017, Bangladesh exported more than $700 million worth of processed foods and beverages, with shrimp and fish products accounting for over 60% of the total.
Key Manufacturer industry of food and beverage in Bangladesh:
AMCL (PRAN) = Agricultural Marketing Company Ltd. (Pran)
BATBC = British American Tobacco Bangladesh Company Limited
BEACHHATCH = Beach Hatchery Ltd.
MEGHNAPET = Meghna Pet Industries Ltd.
RDFOOD = Rangpur Dairy & Food Products Ltd.
Bangladesh has a significant opportunity to export its agricultural products, processed foods, and other goods to foreign markets, but this potential has yet to be fully realized. Evidence of this can be seen in Malaysian supermarkets, where goods such as puffed rice and spicy chanachur with a "made in Bangladesh" label are often found. Similarly, in Dubai, supermarkets stock toast biscuits produced by the Bangladeshi Pran-RFL Group.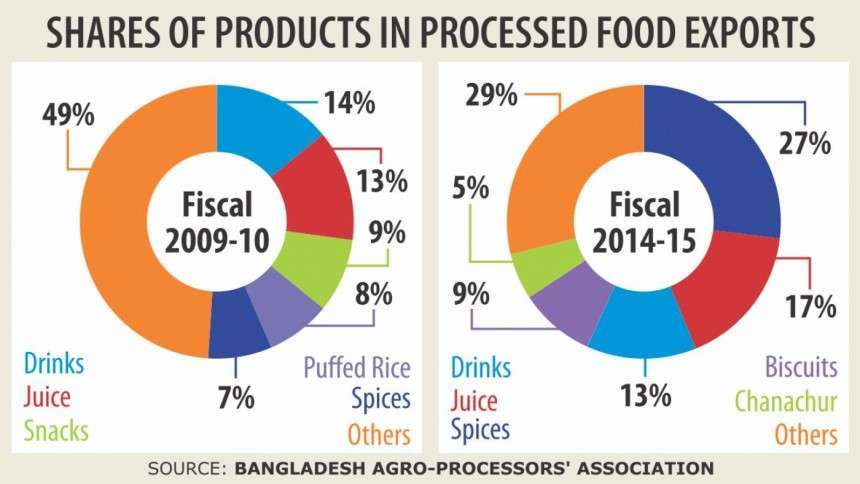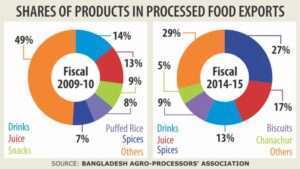 The food and beverage industry is a crucial and thriving sector that plays a vital role in meeting the basic needs of every individual. This industry is highly stable and productive, making it an inelastic product for all consumers. Therefore, it is no surprise that the industry is expected to keep growing in the future. The Bangladeshi government can take various measures to enhance the development of this industry. Which will ultimately benefit the economy. With the growing population and the demand for food and beverages increasing rapidly. It is essential that more enterprises invest in this industry in Bangladesh.
For more details, please Contact Us.
or, WhatsApp Us: +880 1713222363